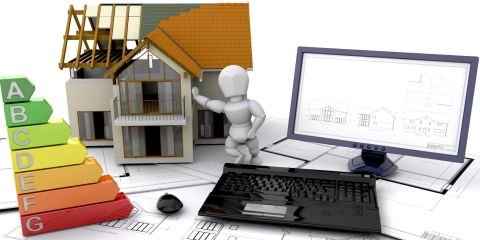 Building Decree
The Dutch Building Decree is a collection of building requirements which all buildings in the Netherlands must meet. This Decree also applies to refurbishments.
The Decree contains building regulations relating to safety, health, use, energy efficiency and environmental aspects. Because of the large number of building regulations and the relationship between these regulations, the Decree is generally considered very complex. The Decree contains so much 'legalese' that it is rather difficult to read.
Integrated Environmental Permit
The Dutch government introduced the integrated environmental permit on 1 October 2010. This permit replaced a number of specific permits (including the building permit, environmental permit, occupancy permit, construction permit, and felling licence). The integrated environmental permit can be obtained through a single application procedure as laid down in the Dutch Environmental Permitting (General Provisions) Act.
Requirements
If you want to install a mezzanine, you may have to apply for an integrated environmental permit. We advise you to ask your municipal authority about this.
More information
Click here for more information about periodic inspections.
A client of ours is a distributor of weekly and daily newspapers. It's great that we can provide him with more storage space without him having to renovate his property for thousands of euros.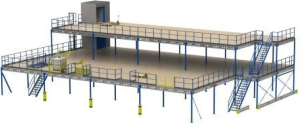 Mezzanines
With Nolte's Mezzanine systems you can create additional working space with ease.
More information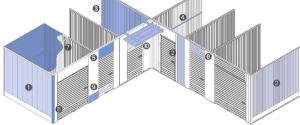 Self-Storage Layouts
Get the most out of your property with Nolte's Self-Storage Layouts.
More information