Nolte Storage Systems takes responsibility for the effects of its business activities on humans, the environment and operational management. We make conscious choices to achieve a balance between People, Planet and Profit.
Corporate social responsibility is the guiding principle in all our business processes. We give due consideration to the interests of all stakeholders, companies and organizations.
A client of ours is a distributor of weekly and daily newspapers. It's great that we can provide him with more storage space without him having to renovate his property for thousands of euros.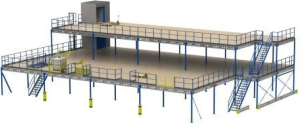 Mezzanines
With Nolte's Mezzanine systems you can create additional working space with ease.
More information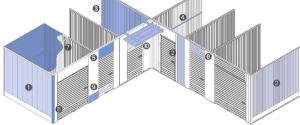 Self-Storage Layouts
Get the most out of your property with Nolte's Self-Storage Layouts.
More information