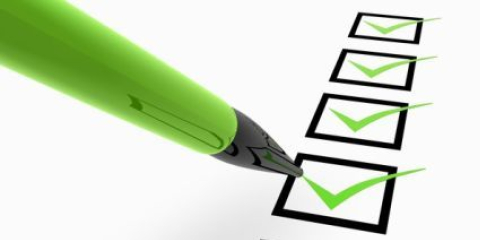 Nolte Storage Systems carries out extensive safety inspections:
Your racking systems are inspected.

Exact damage localization.

Your warehouse is mapped.

If repairs are required, we make an estimate of the costs involved.

If so desired, we check your logistics.
Mandatory inspections
If you purchase or use warehouse racking systems, you should know that Dutch working conditions legislation prescribes three mandatory inspections.
Baseline inspection
This inspection is carried out upon completion of the installation/assembly of your warehouse racking system. This 'initial inspection' is required whenever a change is made to your warehouse racking configuration (in which case you must take into account the maximum allowable load of the shelves relative to the height at which they are hooked into the uprights) and whenever you move you warehouse racking system.
Inspection in case of severe damage
In case of severe damage, your warehouse racking system must be re-inspected.
Annual inspection
During the annual inspections, your warehouse racking system is inspected for damage and the configuration is checked to see if the load on the shelving does not exceed the maximum allowable load.
Advice or free quote without engagement
Would you like more information about our safety inspections? Would you like to request a quote? Or do you have any other queries? Please call us or click here to fill in the contact form. We will then contact you as soon as possible.
A client of ours is a distributor of weekly and daily newspapers. It's great that we can provide him with more storage space without him having to renovate his property for thousands of euros.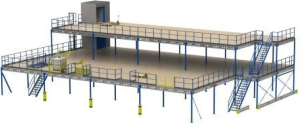 Mezzanines
With Nolte's Mezzanine systems you can create additional working space with ease.
More information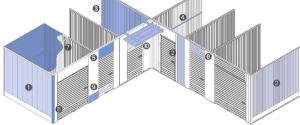 Self-Storage Layouts
Get the most out of your property with Nolte's Self-Storage Layouts.
More information