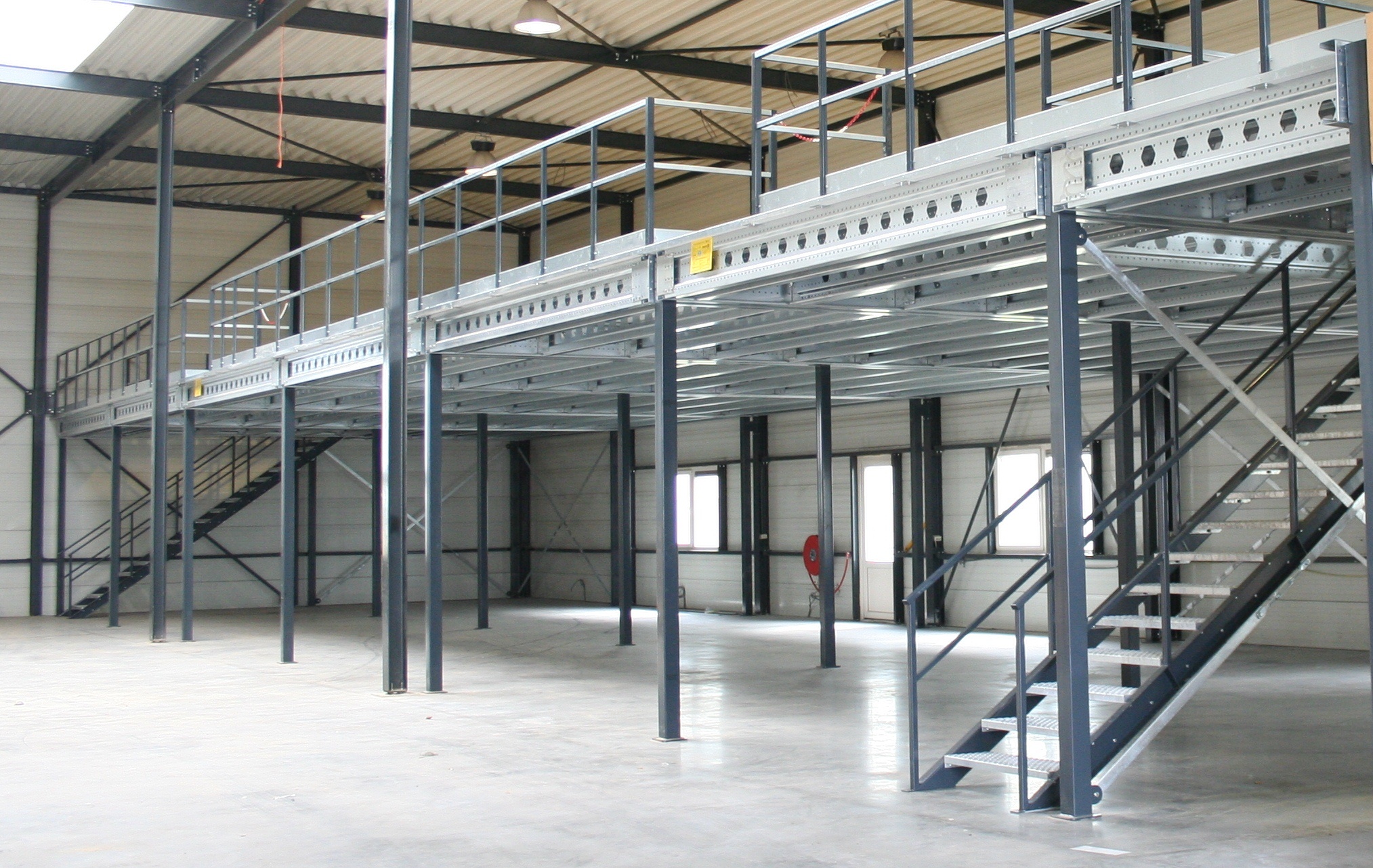 Mezzanines: More space without refurbishment or relocation
Installing a mezzanine is the easiest and most inexpensive way to create more space. You will gain additional floor area without having to carry out major alteration work and without having to move.
Nolte's mezzanine system can be easily disassembled or extended; this does not affect its strength.
Energy saving Nolte Mezzanines
Nolte's mezzanine system is a versatile system which can be extended up to spans of 12 metres, with a load bearing capacity up to 3,500 kg/m2. The unique cold-rolled profiles offer many advantages:
Hexagonal openings facilitate the installation of lighting/sprinkler systems, without losing overhead clearance
Up to 43% less lighting required as a result of light reflection
Up to 11% cost saving by using the hexagonal openings in the beams for wiring instead of cable ducts
Up to 17% saving as a result of less damage to lighting and sprinkler systems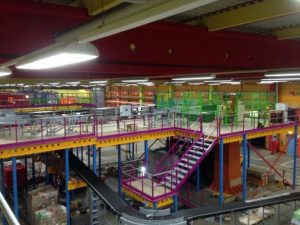 Suitable for any industry
Our mezzanine system can be used in any industry or sector. Complementary technical and functional accessories enable us to adjust the functionality of the mezzanine system as desired. Do you want a mezzanine that fits your company style? We can supply mezzanines in the colour of your choice.
Custom work
Our wide range of products enables us to supply custom work in almost any situation. If this is not possible with standard options, our consultants will be happy to work with you to find alternative solutions that best fit your situation and your budget.
A client of ours is a distributor of weekly and daily newspapers. It's great that we can provide him with more storage space without him having to renovate his property for thousands of euros.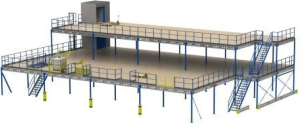 Mezzanines
With Nolte's Mezzanine systems you can create additional working space with ease.
More information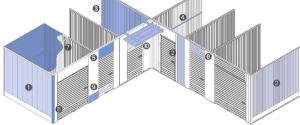 Self-Storage Layouts
Get the most out of your property with Nolte's Self-Storage Layouts.
More information