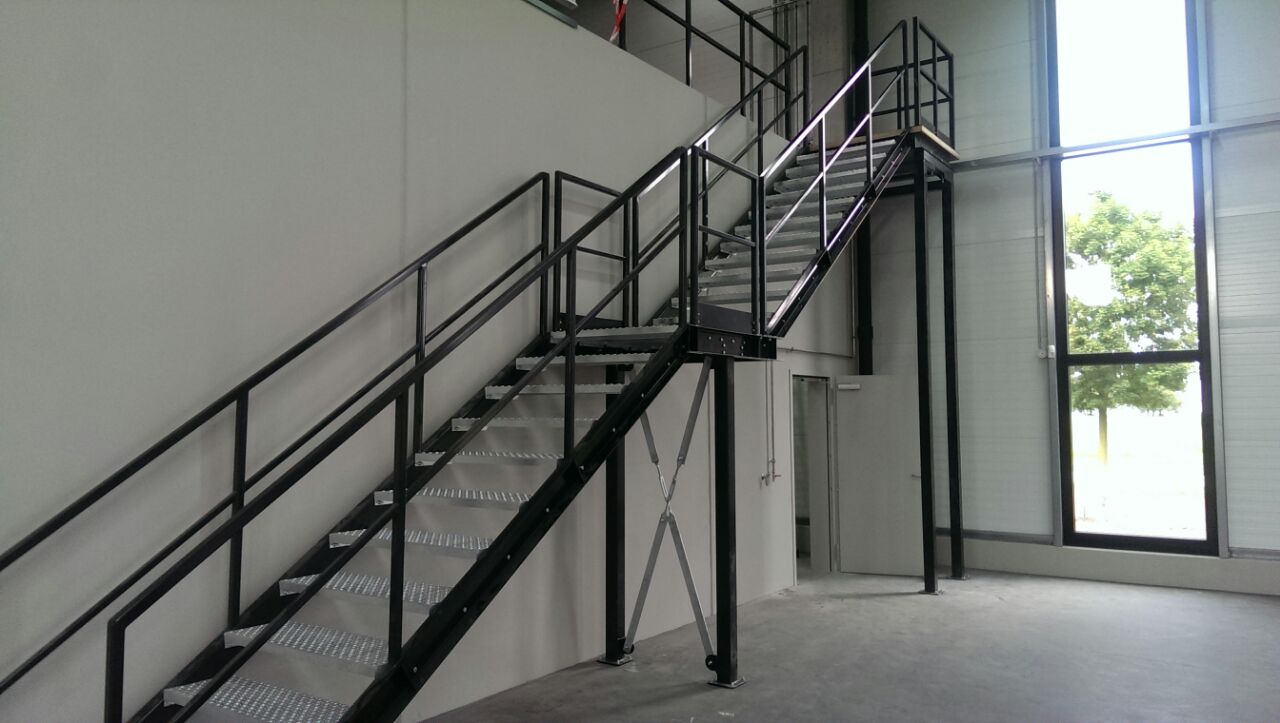 Available in a variety of designs
In Belgium and the Netherlands, stairs are built at a 45° angle. In other countries, this depends on the legislation and the wishes and requirements of the customer. We supply staircases at any desired angle.
Staircases and landings in the colour of your choice
Our staircases and landings are available in any desired colour. We can also advise you about various types of stair steps.
Please contact us for more information.

45°/35°/50°

Spijlentrap
 
Kooiladder
 
Roostertrede
 
Perfotrede

Hardhoutentrede
 
Kwartbordes trap

Doorloopbordes trap
 
Dubbelkwartsbordes trap
A client of ours is a distributor of weekly and daily newspapers. It's great that we can provide him with more storage space without him having to renovate his property for thousands of euros.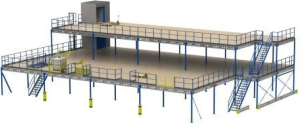 Mezzanines
With Nolte's Mezzanine systems you can create additional working space with ease.
More information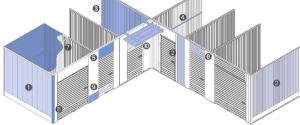 Self-Storage Layouts
Get the most out of your property with Nolte's Self-Storage Layouts.
More information