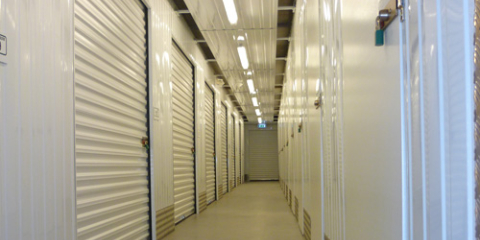 Ceiling Systems by Nolte Storage Systems
Maximum light reflection in aisles
For a complete finish, we can install ceilings over the aisles in your self-storage facility. These ceiling systems have high-gloss white coating for maximum light reflection in the aisles.
Conceal your cables
Our ceiling system is also a handy and inexpensive cable management system that enable you to conceal your cables and pipes in a stylish manner. The ceiling system can also be used to attach lighting fixtures.
Contact us
Would you like to know more about finishing your self-storage facility with ceiling systems? Please contact our expert staff. They will be happy to assist you in every way.
A client of ours is a distributor of weekly and daily newspapers. It's great that we can provide him with more storage space without him having to renovate his property for thousands of euros.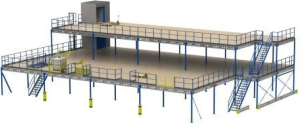 Mezzanines
With Nolte's Mezzanine systems you can create additional working space with ease.
More information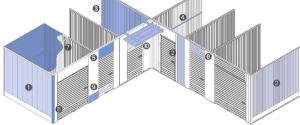 Self-Storage Layouts
Get the most out of your property with Nolte's Self-Storage Layouts.
More information