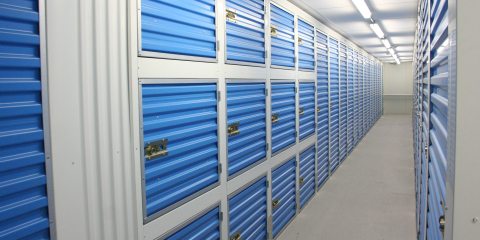 Swing doors
Our doors are specifically designed for the self-storage market and offer an excellent alternative to roller doors. Thanks to the X-Bracing technology they feature a stable and consistent exterior.
Two types of swing doors
The doors are available in two types: flush and corrugated. The doors can swing open 180 degrees, thus opening flat against the wall, not limiting the hallway access in any way. The doors are placed with doorframe, top panels and wall panels.
Doors are available in two standard heights, being 2150 mm and 2300 mm.
The width of the door can be 750 mm, 900 mm, 1000 mm and 1200 mm.
The doors have the following features:
Doors open 180° degrees
X-Bracing technology provides stability and strength
Doors have no sharp edges
Doors are pre-assembled making quick and simple installation possible
Doors are coated with a polyester coating
The flush or corrugated doors come with a polyester coating. Have a look at the colour chart for the available colours.
Roller doors
Our roller doors are produced in several heights, being 1 m, 1.5 m, 2 m and 2.5 m. Door height is adjustable to the required height in your facility. Doors are available in a range of colours and are coated with a polyester or plastisol coating. All rotating parts in the rollup mechanism are of high quality and are made from aluminium and steel, rather than PVC.
High-grade materials
For the finishing touches on the door, we use only the best materials. High-gloss aluminium for the bottom part of the door, combined with a strong rubber edge, protecting the doors from rust and scratches.
Every roller door is overlocked and completely anti-nesting. Roller guides are wide and deep, making sure the door is solid and robust.
A client of ours is a distributor of weekly and daily newspapers. It's great that we can provide him with more storage space without him having to renovate his property for thousands of euros.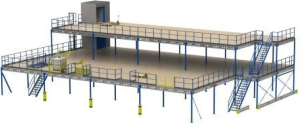 Mezzanines
With Nolte's Mezzanine systems you can create additional working space with ease.
More information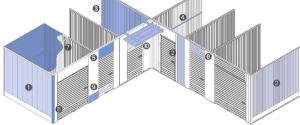 Self-Storage Layouts
Get the most out of your property with Nolte's Self-Storage Layouts.
More information