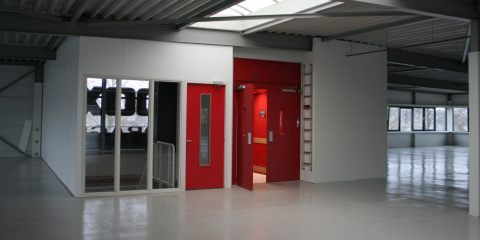 Nolte good lifts for safety
To give your multi-floor self-storage facility more functionality, a goods lift is an essential piece of equipment for transporting goods up and down. Whether it's pallets, containers/bins or single items, goods lifts can be used to transport them to all floors.
Easy to install
With small architectural changes (no pit required), these goods lifts are easy to install in existing environments. This prevents you from unnecessarily walking up and down stairs with items, whether they are small or large.
Guided goods lifts
On top of that, our current product range also consists of guided goods lifts. Lifting capabilities vary between 300 kg and 15,000 kg. These lifts differ from regular goods lifts in the following ways:
They have more industrial components
They are made of more robust materials
If necessary, they come with dustproof or waterproof features
They are powered electrically or hydraulically, depending on structural conditions, specific requirements and capabilities. All goods lifts comply with the standards laid down in the EU Machinery Directive and have a CE type certificate according to NEN-EN 81-3. Please feel free to ask us about all options for installing a goods lift in your storage facility.
Goods Lifts
Guided goods lifts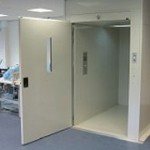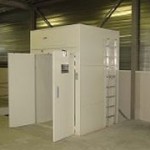 A client of ours is a distributor of weekly and daily newspapers. It's great that we can provide him with more storage space without him having to renovate his property for thousands of euros.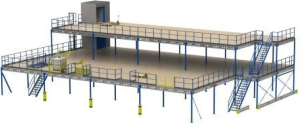 Mezzanines
With Nolte's Mezzanine systems you can create additional working space with ease.
More information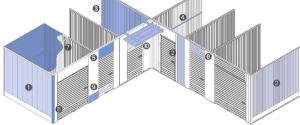 Self-Storage Layouts
Get the most out of your property with Nolte's Self-Storage Layouts.
More information