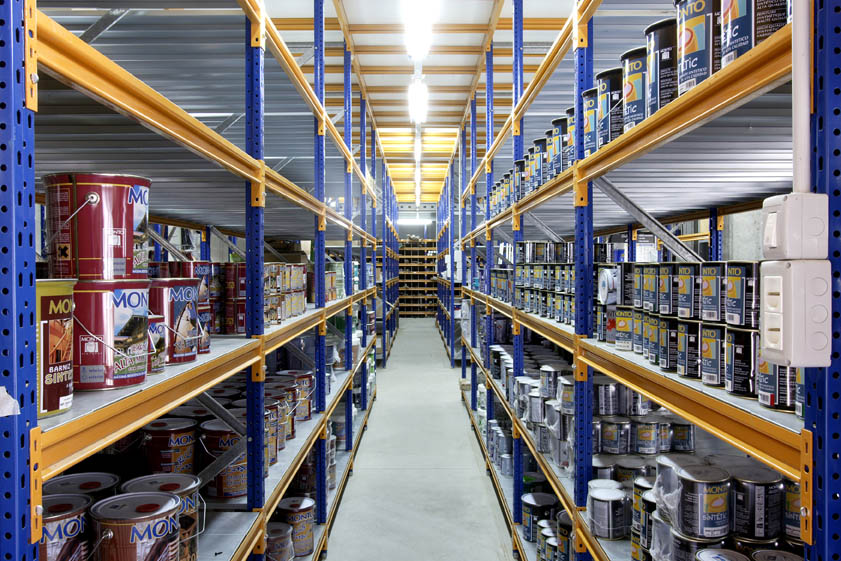 Long-span racking – Nolte Storage Systems
Easy assembly
Our long-span racking system is a combination of simple and robust standard structural components. This system is suitable for storing larger volumes of light- to medium-weight products. It can easily be assembled using simple components such as uprights and beams, and shelving or decking. The beams can be used as shelving or decking supports.
For larger loose or packaged goods
The long-span racking system is suitable for storing small and medium-sized products that can be handled by hand. It is a hybrid between a shelving system and pallet racking system. Pairs of beams are mounted between the uprights so that multiple levels are created. The pairs of beams can be equipped with steel shelving or wooden decking.
The large span allows for storage of larger loose or packaged goods, particularly in comparison with shelf racking.
Technical Specifications
Adjustable in 50 mm increments
Shelf loads from 300 kg
Bay loads from 2500 to 7500 kg
Cross beams and longitudinal bracing guarantee stability
Uprights in 5 standard heights
Shelves in 3 standard depths
3 standard bay widths
More information
Please contact us for a customized quote on long-span racking.
A client of ours is a distributor of weekly and daily newspapers. It's great that we can provide him with more storage space without him having to renovate his property for thousands of euros.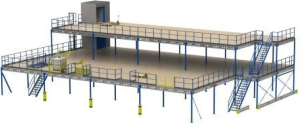 Mezzanines
With Nolte's Mezzanine systems you can create additional working space with ease.
More information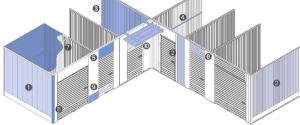 Self-Storage Layouts
Get the most out of your property with Nolte's Self-Storage Layouts.
More information