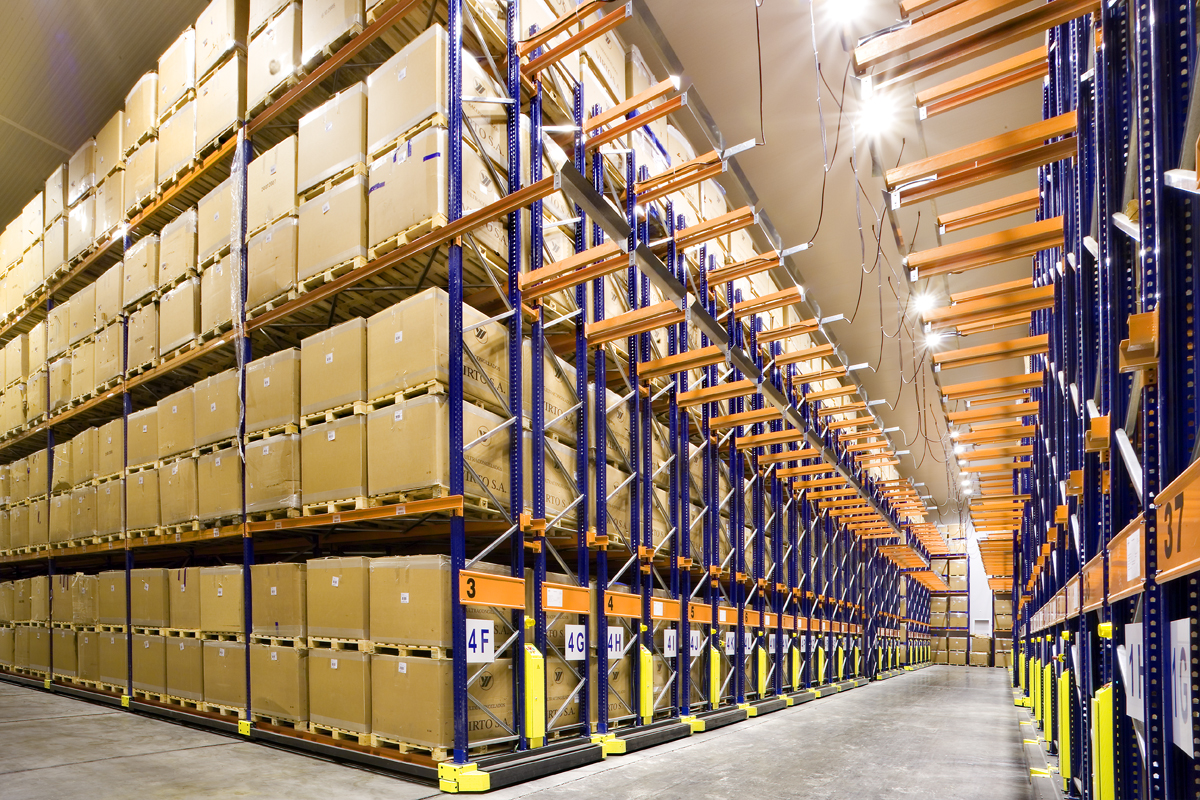 Pallet racking systems made by Nolte Storage Systems
Made-to-measure solutions with standard pallet racking
Nolte's AR pallet racking systems are the perfect systems for an efficient warehouse layout design.
They are used for:  pallets | bins | containers | reels | sheet materials | barrels.
Using standard components, we provide a customized solution. Each pallet position is directly accessible: the investment cost per pallet position is relatively low. Pallet racks are therefore sensible investments.
Guaranteed stability
The stability of the racking system is ensured by the combination of bolted upright frames and beams with hooks both ends. The beams have locking pins and are adjustable in height up to 50 mm. The components are finished in RAL 5010/2004 powder coating and/or galvanized, which makes them long lasting and durable.
Beams are available in standard lengths from 1,350 to 3,900 mm.
Frames are available in standard lengths from 2,000 to 8,000 mm and standard depths from 700 to 1,100 mm.
Maximum allowable weight per frame: 4,000-22,250 kg.
The combination of simple solid structures in various standard sizes makes the pallet racking system the ideal solution for storing larger volumes of medium- to heavy-weight items.
Accessoires
Support bars
Barrel supports
Corner protectors
Wooden decking
Shelves
Container supports
Frame joints
Upright protectors
Pallet stops and more
Synonyms
Pallet rack
Pallet racks
Pallet racking
Pallet racking system
Pallet racking systems
Used pallet rack
Used pallet racks
Used rack
Pallet rack used
Pallet racks used
Second-hand pallet racks
More information
Pallet racking leaflet (PDF 0.70 MB)
Request a quote
A client of ours is a distributor of weekly and daily newspapers. It's great that we can provide him with more storage space without him having to renovate his property for thousands of euros.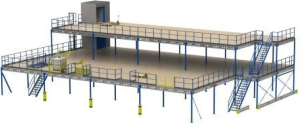 Mezzanines
With Nolte's Mezzanine systems you can create additional working space with ease.
More information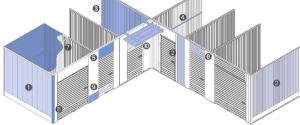 Self-Storage Layouts
Get the most out of your property with Nolte's Self-Storage Layouts.
More information