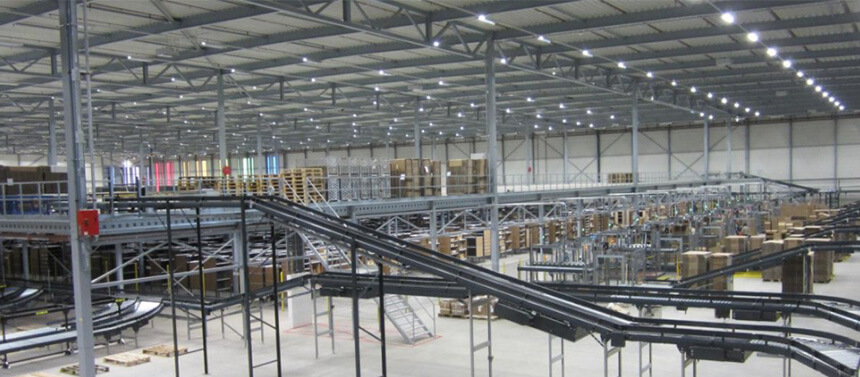 Shelving – Nolte Storage Systems
Shelving systems are suitable for factories, offices, horticulture and various other sectors. They are used for items which are ordered in small to medium quantities and for order picking across a wide range of products, in which case the bulk stock is the floor stock.
Creating shelf racks
Shelves can be equipped with dividers to create sections for storing different floor stocks. Our archive shelving is suitable for high, low and multi-storey systems. All components of our N-3 shelving system are galvanized for a durable and stylish finish.
Shelving system and accessories
The basic system components are: frames, shelves, beams, cross-braces and dust caps.
Accessories: shelf dividers, sliding shelf dividers, suspension file bars, garment hanging rails, side panels, back panels.
Advantages
Small investment
Optimum use of available warehouse height by using multiple-level shelving
Flexibility in terms of the number of order pickers that can be used
The system can be extended to accommodate more units
Fast and easy assembly
High load and storage capacity
Suitable for any space, warehouse and archive
The system is easy to scale up or down when needed
Technische Specificaties
| | | |
| --- | --- | --- |
| Depth of uprights | Height of uprights | |
| 200, 300, 400, 500, 600 | 2000, 2200, 2500, 3000 | |
| 700, 800 and 1000 mm | 3500, 4000, 5000 mm | |
| Shelving length | Capacity | Finish |
| 550 mm | 120 to 800 kg | galvanized |
| 850 mm | 100 to 750 kg | galvanized |
| 1000 mm | 80 to 700 kg | galvanized |
| 1150 mm | 70 to 650 kg | galvanized |
| 1300 mm | 60 to 550 kg | galvanized |
Our systems enable you to use your warehouse space efficiently and to the full. They can be assembled without using screws or any special tools and can always be adjusted to suit your personal wishes. Nolte Storage Systems provides shelving for your convenience.
Shelving systems leaflet  (PDF 0.49 MB)
A client of ours is a distributor of weekly and daily newspapers. It's great that we can provide him with more storage space without him having to renovate his property for thousands of euros.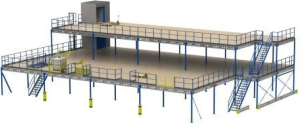 Mezzanines
With Nolte's Mezzanine systems you can create additional working space with ease.
More information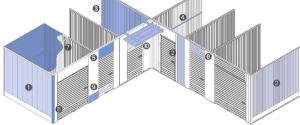 Self-Storage Layouts
Get the most out of your property with Nolte's Self-Storage Layouts.
More information