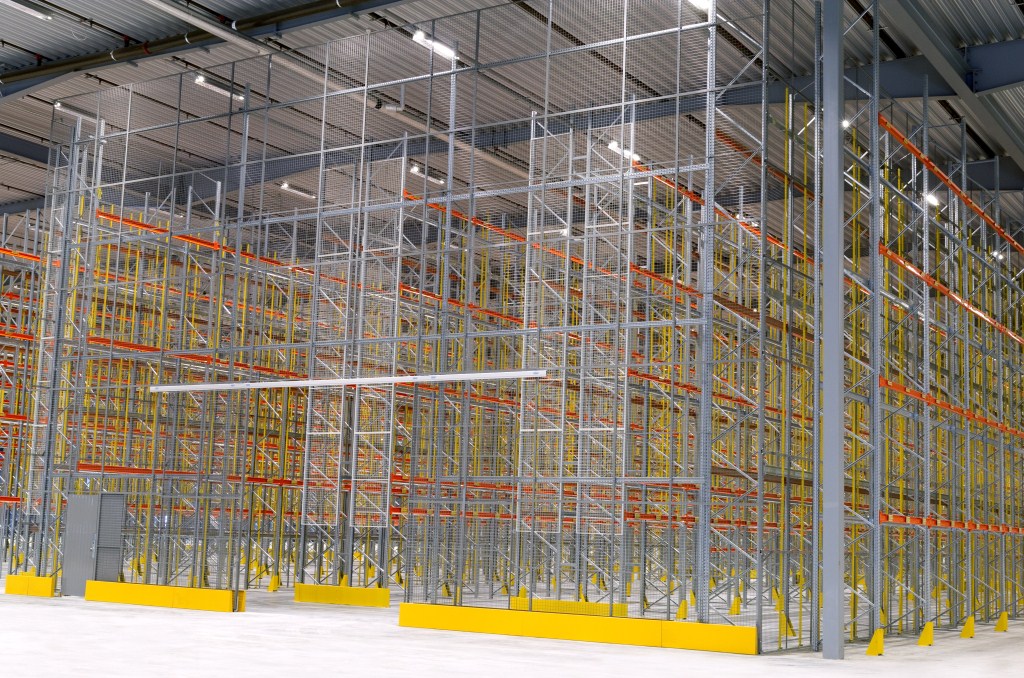 Wire mesh walls – Nolte Storage Systems
Nolte's wire mesh walls are the right choice if you want to separate, fence off, modify or expand areas. This warehouse partitioning system offers limitless combinations and can be used for all kinds of purposes. And you get a versatile, safe and cost-effective system with components that are available in various standard sizes.
Modular construction
The modular construction method enables Nolte to install a free-standing partitioning system using box profiles and mesh panels. If so desired, the system can be equipped with a swing door, sliding door, issuing counter and ceiling. The standard panels consist of horizontal and vertical box profiles to which wire mesh sheets have been welded (wire thickness: 3 or 4 mm). This product is entirely made according to your specifications.
Applications
Mesh walls are used for fencing or closing off production, machinery or warehouse areas, for creating burglar-proof spaces, storage spaces, for fall prevention, etc.
Contact us
Would you like to know more about our wire mesh walls? Our consultants will be happy to provide you with all the information you need.
Contact us
A client of ours is a distributor of weekly and daily newspapers. It's great that we can provide him with more storage space without him having to renovate his property for thousands of euros.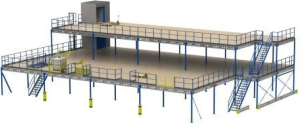 Mezzanines
With Nolte's Mezzanine systems you can create additional working space with ease.
More information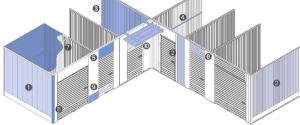 Self-Storage Layouts
Get the most out of your property with Nolte's Self-Storage Layouts.
More information